Sex Therapy for Better Sexual Relationships
Your sexual relationship and partner no longer feels good? Don't wait until it has an impact on household life, immediately deal with sex therapy.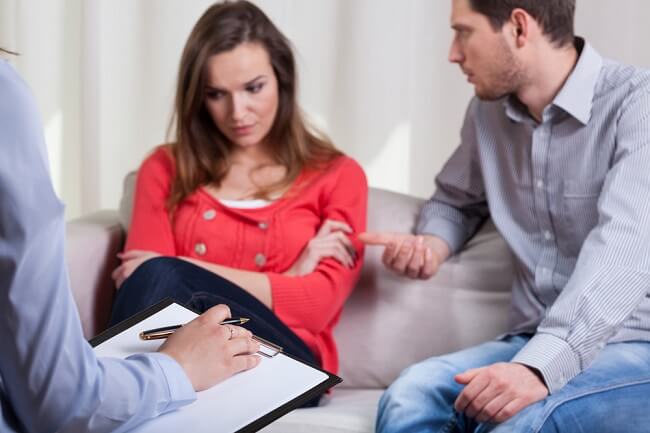 Sex therapy is part of psychotherapy to deal with mental health problems. This therapy aims to help individuals or couples manage physical and emotional problems so they can enjoy sexual relations.
Why Need Sex Therapy?
You need to do sex therapy if problems with your sexual relationship with your partner interfere with your emotional health and quality of life.
With sex therapy, you can express the following concerns to psychologists or psychiatrists:
Less intimate with a partner

Difficult to communicate with a partner

Lack or loss of sexual desire or desire

Confused by sexual orientation

Afraid to have sexual intercourse because of having a disease or disability

Have an unpleasant sexual experience in the past

Can not erect

Premature ejaculation

Difficult to be aroused

Having trouble reaching orgasm

Feel sick when having sex

Have certain fantasy or sexual objects that are not common

Excessive Libido
What Is Done in Sex Therapy?
Initially, you will be asked to fill out a form containing data about yourself and your background, such as whether you are taking drugs, are experiencing stress, or have had certain diseases. If you come with a partner, you can be interviewed separately or together with your partner.
In sex therapy, you will be helped to recognize problems so that you can help you and your partner find a solution. You and your partner are likely to be given a task to do before the next sex therapy session. The task can be:
Practice communication with your partner.

Read or watch educational videos about sexual health.

Change the way you interact with your partner, both sexually and nonsexually.
If your sexual problems and natural partners are a result of physical illness, further examination may be needed to find the causes and solutions to the physical illness.
Sex therapy consists of several short sessions. One therapy session generally lasts 30-50 minutes. Some problems can be resolved quickly, in just a few visits, but some may take longer.
In addition to maintaining household harmony, healthy sexual intercourse can help stabilize blood pressure, reduce stress, and help nourish the heart. If sexual relations actually make you or your partner stressful, consult a psychiatrist or psychologist to undergo sex therapy.